Monday, February 18, 2008
Democrat leaders search for a mediator as race for party nomination threatens to drag on until August convention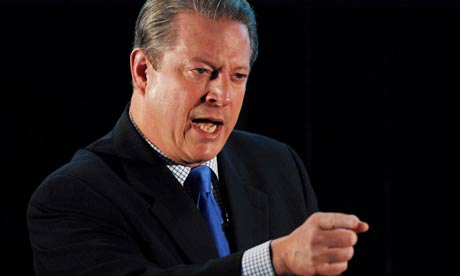 Richard Luscombe in Miami
The Observer, Sunday February 17 2008
Al Gore, who lost to George W. Bush in the 2000 presidential election, is becoming a key potential power broker in the increasingly bitter battle between Hillary Clinton and Barack Obama to win the Democrat nomination.
Gore emerged yesterday as a possible mediator who could negotiate a resolution if the primary campaign ends in a stalemate and has to be decided by the party convention, where divisions are likely to run deep.
The former vice-president, who was awarded the Nobel Peace Prize for his environmental campaign, is among a number of party 'elders' who plan to remain neutral in order to keep such an option open, the New York Times reported yesterday....
(Click here for remainder of article).
Read more...