Sunday, May 18, 2008
John McCain's supporters are reeling after a humbling defeat in a Mississippi by-election. Paul Harris in New York finds the Democrats daring to dream of a return to the White House
Paul Harris
The Observer, Sunday May 18 2008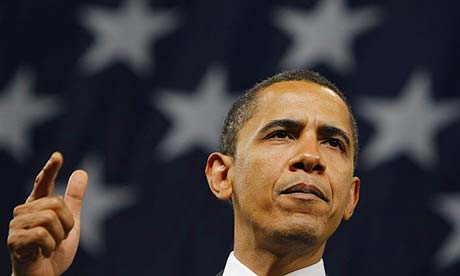 The language of the internal party memo was stark and brutally honest. Sent out by Republican congressman Tom Davis last week after a stunning congressional by-election loss in the Deep South, it warned colleagues of a potential disaster ahead.
The result, in which the Democratic party won a Mississippi House of Representatives seat that had voted 62 per cent for President Bush in 2004, was a sign of a 'toxic' political environment for Republicans, Davis wrote. He went on to point out the loss was the Republicans' third defeat in a row in special elections - the equivalent of a by-election in Britain - this year alone. Davis's memo dubbed the defeats 'canaries in the coalmine' for the survival of the Republican party.
A Democratic win in such a solidly conservative district capped a week in which Senator Barack Obama finally turned his eyes to the coming November election and his opponent, John McCain. Now many Democrats believe the signs are good that the tide of American public opinion is firmly swinging their way and will deliver them the White House. Certainly, many of the key indicators are giving them strong grounds for optimism.
A recent Quinnipiac University Polling Institute survey showed that a staggering 82 per cent of Americans are unhappy with the direction that the country is heading. At the same time the faltering economy, and especially high petrol prices, are a major concern. 'Overwhelmingly, voters think the economy is in bad shape,' said Maurice Carroll, Quinnipiac's polling director. Obama is now leading McCain in recent national polls by an average of four points....
(Click here for remainder of article).
Read more...